Supplement Manufacturing
Seamlessly Build Your Supplement Line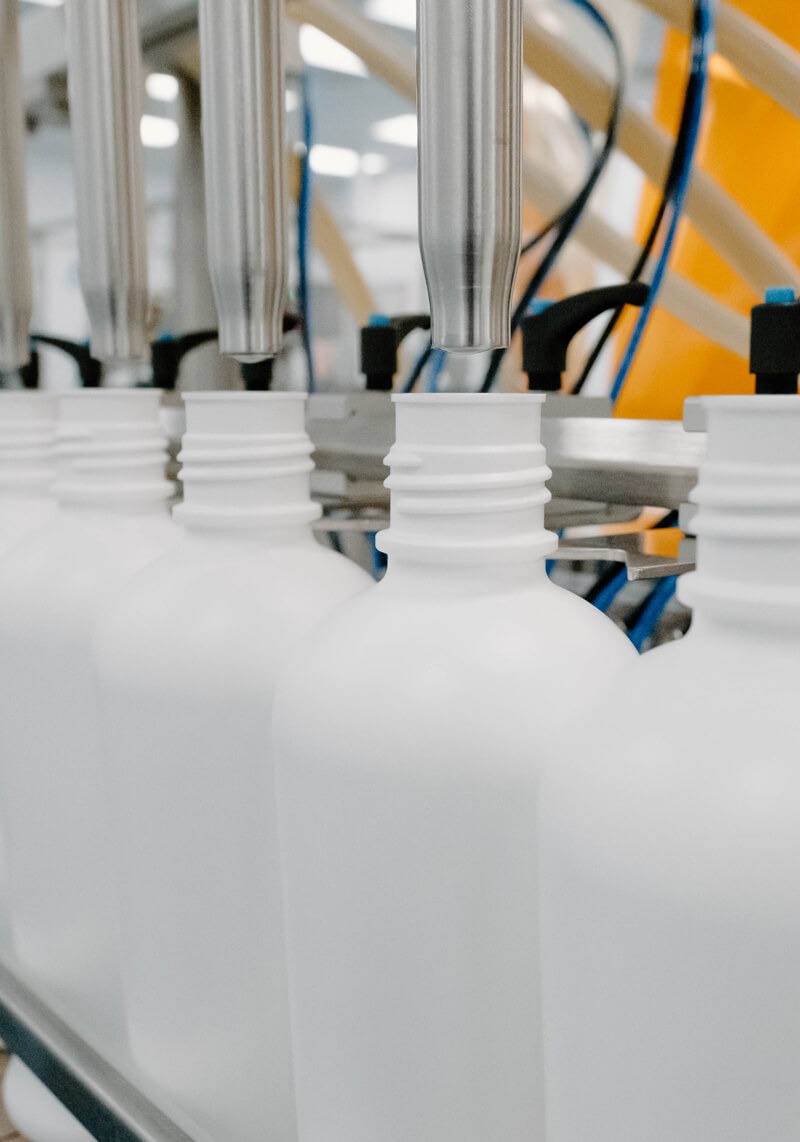 You Have a Vision.
We Can Bring Your Vision To Life.
When you entrust HSM with creating a formulation for your brand, you gain much more than a manufacturer; you gain a collaborator.
Consider HSM your partner in the manufacturing journey. You have a big vision, and we have the expertise, creativity, and technology to bring it to life. We're an industry-leading authority in both cold-fill liquids and simple/complex powder blends, and experts at translating your vision into a practical and compliant product.
Customize an existing market-tested formulation, or leverage our creativity to build a unique formulation that meets your objectives – either way, we're committed to developing innovative, reliable, and customizable supplements designed to perform well in the marketplace.
Let us guide you through the process of creating a formulation that you love so that you can focus on building your brand with confidence.
We Have Zeroes in All the Right Places
We're just as proud of the benchmarks we don't hit as we are of the ones that we do. One look at the numbers will tell you why: our no-nonsense approach sets our partners far ahead of the competition.
We work tirelessly to put your business interests at the forefront. From custom order quantities that scale with your business to quality control that hits the mark every time, we make sure that you can feel confident in every aspect of the formulation process.
No minimum order
We handle large and small order quantities, and we'll help you determine the most efficient run size for your product.
Product Recalls
We're serious about quality, and we have a long track record to prove it. We've never had a formal recall in all of our years doing business.
Failed Audits
Thanks to our rigorous QC process, we've never failed a federal, state, or third-party audit. We maintain over 9 industry certifications.
Our Capabilities
Producing consistently high-quality vitamin and other supplement products is a complex process, but the right manufacturing partner makes it feel seamless. Our full-line organization delivers in every area of nutraceutical development and production - from sourcing to delivery - to make formulating your new supplement straightforward, timely, and cost-effective.

In-House

Science Team

Liquid Processes

In-House

Complex Powder Blending

Diverse Packaging

Project Management

Real Result: RuckPack
Frustrated by having to take up to twenty supplement pills and capsules per day, Rob Dyer and his team of Special Ops Marines came up with the idea for RuckPack®–a single-source, power-packed vitamin & energy shot capable of delivering maximum performance, caffeine-free.
To deliver on this maximum-performance promise, RuckPack is dedicated to using the safest and most well-studied and proven ingredients available. That's where HSM comes in – we're the only source they trust to manufacture their nutritional supplements.
Innovation awaits.
Contact us about creating
your next product.