Founding Scientists
Launch Your Discovery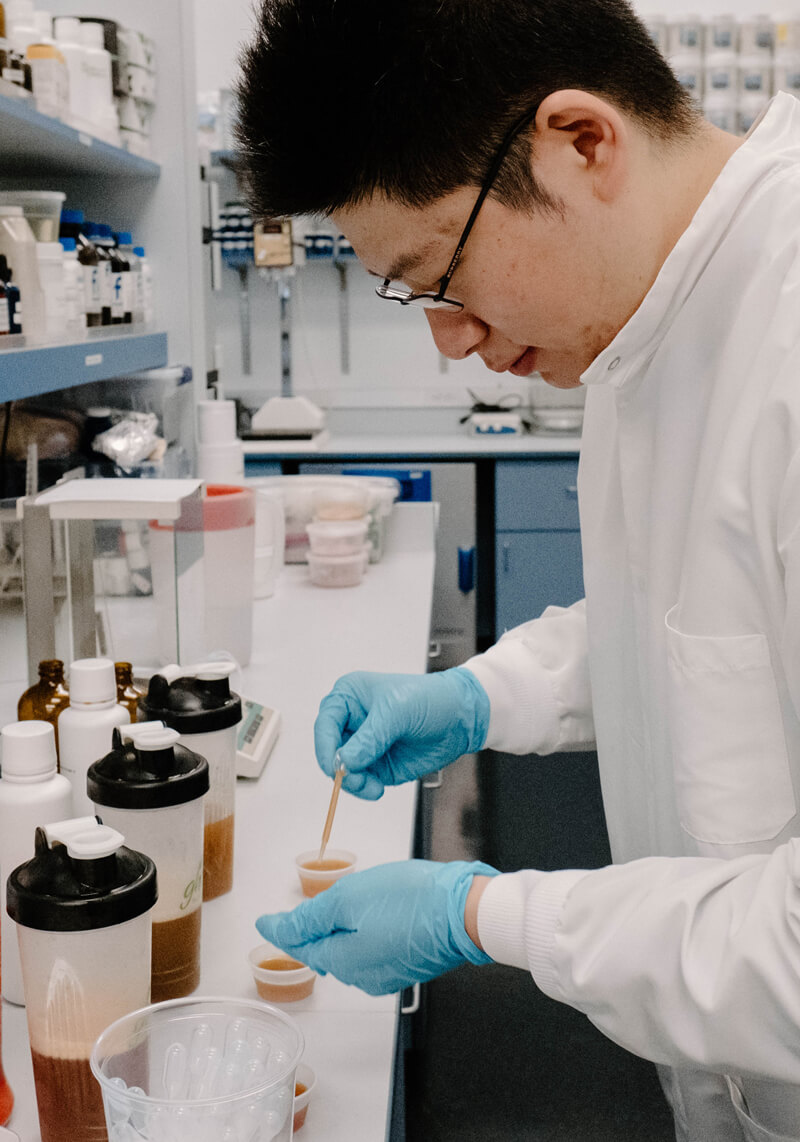 Achieve Success in Every Area of the Market.
Where your work ends, ours begins. We're a hub for up-and-coming nutraceutical products, discoveries, and developments, and we have decades of experience bringing groundbreaking discoveries to nutraceutical industry leaders. You've spent years perfecting your discovery, and we can help you produce the ROI you deserve.
We make sure that your discovery has opportunities for success in every part of the market. Our unique model launches your discovery in all primary market channels including direct branded product lines, formulations and contract manufacturing opportunities, as well as raw ingredient movement.
A Knowledgeable Team You Can Trust
Consider us your trusted partner and guide. We ensure that your innovation receives the highest quality care from the raw ingredient stage through to successful market introduction, education, and success. Our in-house science and logistics teams provide high-touch communication to guide you through each step of the journey.

In-House Science Team
Our in-house science team provides guidance from start to finish to ensure your formulations meet and exceed your expectations for quality, efficacy, and label claims.

Highly Capable Logistics Team
Our team interfaces seamlessly with our network of third-party partner facilities to keep every QC advantage and manufacturing capability at your fingertips.

Industry-Leading Partnerships
Our partnerships with market-leading businesses gives your discovery multiple opportunities to enter commercial markets through profitable and reputable product lines.
Our Capabilities
Producing consistently high-quality vitamin and supplement products is a complex process, but the right manufacturing partner makes it feel seamless. Our full-line organization delivers in every area of nutraceutical development and production - from sourcing to delivery - to make formulating your new supplement straightforward, timely, and cost-effective.

In-House

Science Team

Liquid Processes

In-House

Complex Powder Blending

Diverse Packaging

Project Management
Make Your Supplement Dreams A Reality.
Contact us to get started.