Your supplement vision meets our nutraceutical expertise
Our team strives to work seamlessly as an extension of your business to deliver market-tested products and ingredients that help you expand your market share and create products that you and your customers will love.
We translate scientific discovery into business enterprise, and we're committed to developing some of the most groundbreaking formulations and ingredients on the market. We're a cGMP certified, Sports certified, and Health Canada-licensed facility, offering a range of nutraceutical products that are fully vetted, compliant, and complete with supportive documentation.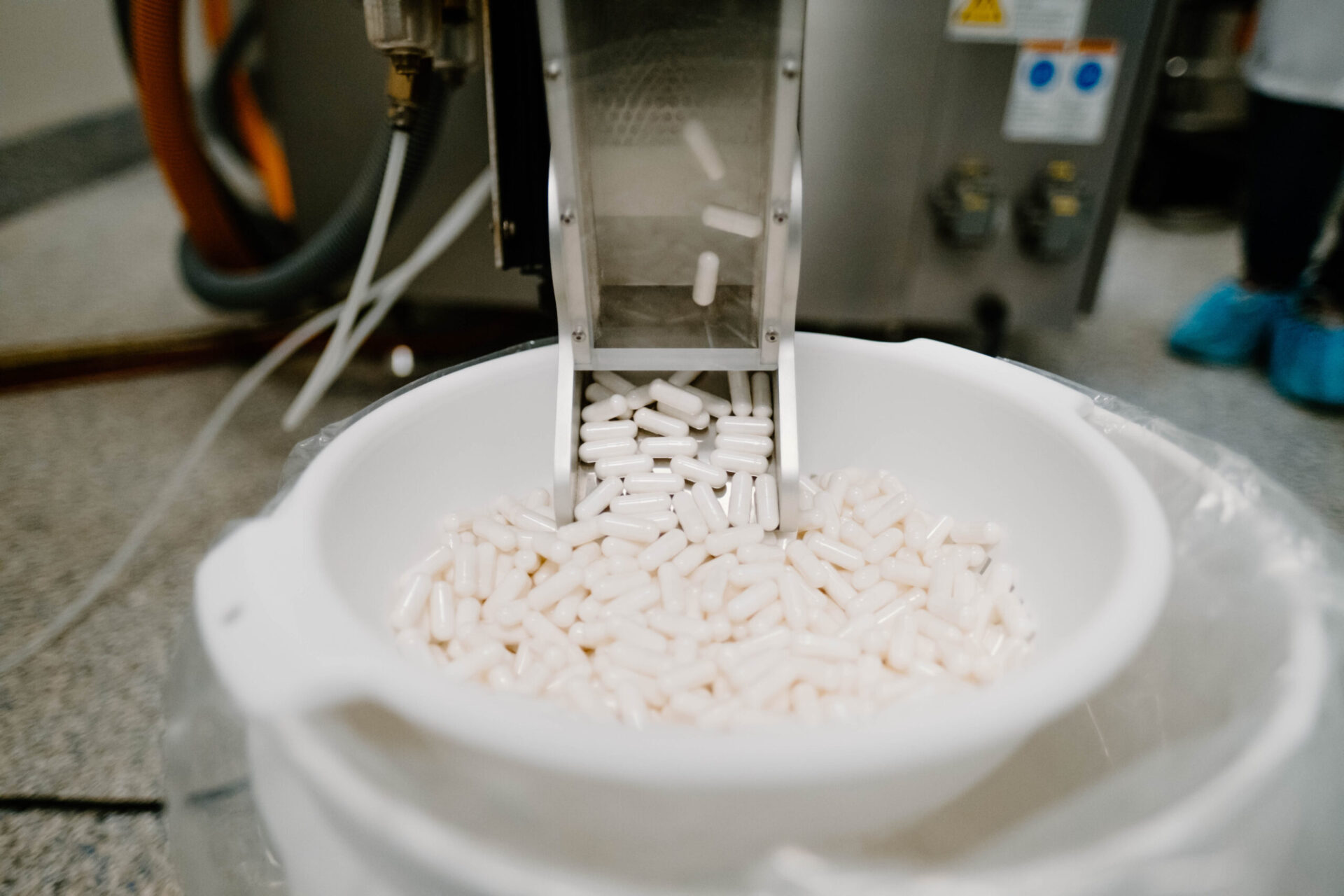 Supplement Manufacturing
Bring your supplement vision to life. Use our team's expertise to develop unique formulations from exclusive quality ingredients.
Raw Ingredients
Discover our exclusive raw ingredients. Our high-caliber selection of ingredients is thoroughly vetted by our science and QC teams.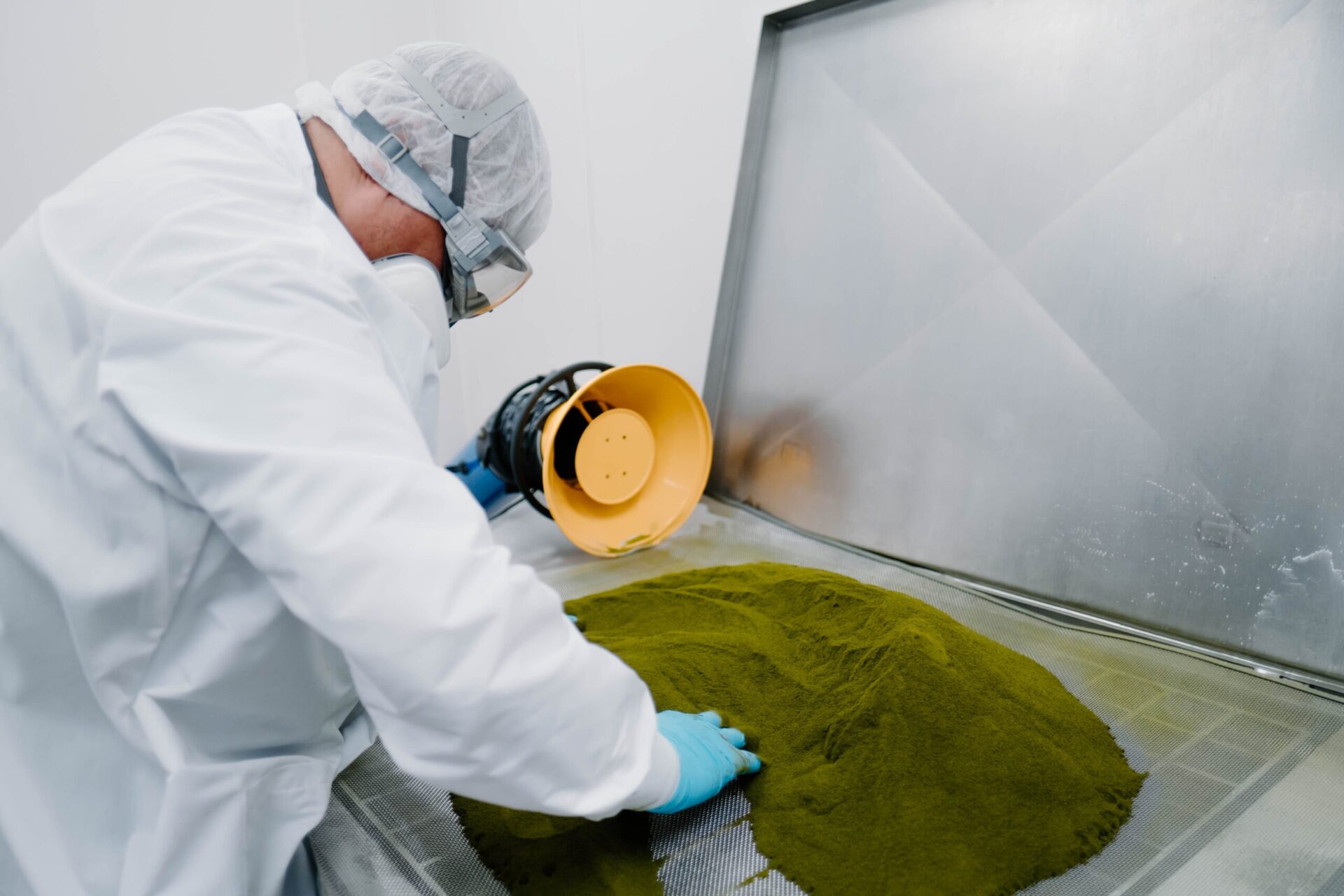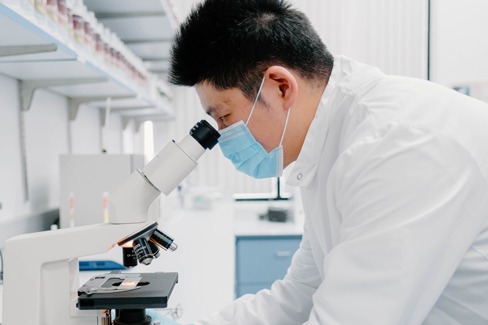 Founding Scientists
Bring your research to market. Discover a clear path for bringing your cutting-edge discovery to life as a successful consumer product.
Our Team
We know people, not just supplements.
We have one of the most qualified production facilities in the world, but it's our people, not our machines, that make our process stand out.
Since 2002, our team has worked with businesses like yours to bring nutraceutical innovations to life. We're industry-leading experts in cold-fill liquids and simple/complex powder blends, but we don't rest on our laurels. With candid communication, a tireless work ethic, and an excellent sense of humor, we get your vision, and we'll have your back.
What Our Clients Are Saying
Slide 1

"In addition to the recent pandemic and supply chain issues experienced by everyone, our company had some key personnel changes, a change in major suppliers, and consolidated all of our fulfillment to you.
 
I know that keeping your customers consistently supplied is 'just part of what you do,' but your team really went the extra mile, you adapted on the fly, such as be flexible on your batch sizes when you could. During a period of much uncertainty in the business world, you and your team's consistent and reassuring communication was greatly appreciated.
 
Neither of us could have predicted 2020 and 2021 when I became your client in 2007, but for 15 years and counting you've given me every reason to give you and your companies my highest recommendation."
— Matt Paddock
Owner, Nature's Liquids
Slide 1

"Scientific substantiation is at the core of our business and I look forward to a long and fruitful partnership with The GHT Companies."
— Raja Dhir
Co-Founder, The Plant-Based Company
Slide 1

"Without GHT's unrelenting commitment to our small company, we wouldn't be in business today. They are true partners in our business, and the value they provide us is immeasurable."
— Jimmy Patrick O'Brien Jr
CEO, RuckPack Inc.
Begin Your Journey.
Learn how we can help you
achieve your vision.